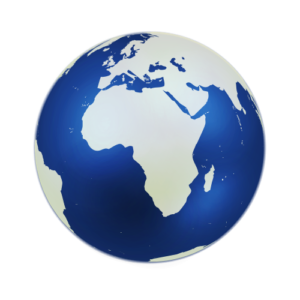 Immigration attorneys from across the country flocked to airports over the weekend to provide legal support for individuals who were detained as a result of the President's Executive Order of January 27, 2017. The Executive Order, entitled "Protecting the Nation from Foreign Terrorist Entry into the United States," suspends the entry of all refugees for 120 days, bars the entry of Syrian refugees indefinitely, and establishes a 90-day ban on the entry of citizens of seven predominantly Muslim countries: Iran, Iraq, Libya, Somalia, Sudan, Syria, and Yemen. The American Immigration Lawyers Association (AILA) reported that the ban on individuals from these seven countries includes those who are dual citizens, nonimmigrant and immigrant visa holders, refugees, and Legal Permanent Residents (LPRs). Additionally, all pending applications from citizens of the affected countries currently residing in the U.S. have been suspended indefinitely, according to a leaked email from Daniel M. Renaud, Associate Director of Field Operations for U.S. Citizenship and Immigration Services (USCIS).
As a result, all non-U.S. citizens traveling from one of the affected countries were detained upon landing in the U.S. on Saturday. Thousands gathered at major international airports such as JFK and Dulles to protest what has been described as a "Muslim ban" and to express support for detainees. Meanwhile, immigration lawyers sprang into action, working throughout the night to identify detainees and to file suit on their behalf. Because detainees were often denied access to legal counsel, attorneys created hand-made signs that identified themselves as immigration lawyers and relied on family members in airport waiting areas to come forward and report missing relatives.
The federal court of the Eastern District of New York was the first to issue a nationwide stay of removal, finding that "[t]here is imminent danger that, absent the stay of removal, there will be substantial and irreparable injury to refugees, visa-holders, and other individuals from nations subject to the January 27, 2017 Executive Order." Federal courts in Massachusetts, Virginia, and Washington State also issued rulings to halt deportations in response to the Executive Order. The U.S. District Court for the Eastern District of Virginia ordered federal officials to provide lawyers with access to "all legal permanent residents being detained at Dulles International Airport." Many detainees across the country have already been released, although more are still reportedly being held and confusion exists as to how aspects of the ban will be implemented going forward.
In response to this litigation, the Department of Homeland Security (DHS) released a statement that expressed its commitment to continue to enforce all executive orders "in a manner that ensures the safety and security of the American people." DHS described the detainment of travelers over the weekend as a matter of travelers being "inconvenienced while enhanced security measures were implemented." DHS did confirm however that it "will comply with judicial orders."
According to DHS, LPRs will be permitted to board planes to the U.S., but will be assessed for admission at the port of entry on a case-by-case basis. DHS Secretary John Kelly stated in a January 29th press release that LPR status "will be a dispositive factor" when the cases are adjudicated at the port of entry.
https://usadweb.com/wp-content/uploads/2016/09/favicon-300x300-1.png
300
300
Administrator
https://usadweb.com/wp-content/uploads/2019/08/US-Web-Ad-Logo-Final-3-300x212.jpg
Administrator
2017-01-30 21:52:08
2017-05-07 06:36:25
Federal Courts Halt Executive Order on Immigration, DHS Responds